Join the Movement. Change Lives.
What is Credit Repair Cloud?
It's software that makes it incredibly easy to run and grow your very own profitable credit repair business, or add an entirely new revenue stream to your existing business.
Why Credit Repair is
AWESOME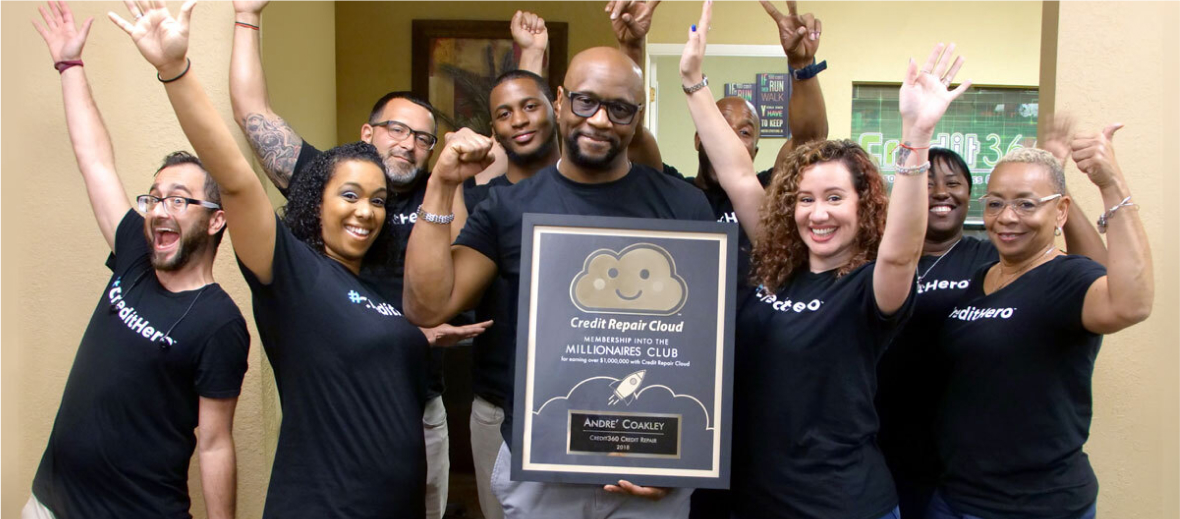 Be your own boss and make a great living in the process.
We've taught thousands how to run and grow a profitable life-changing credit repair business without any prior experience.
Level-up your existing credit repair business.
Take your credit repair business to the next level when you use the same software and training as multi-million dollar credit repair businesses.
Increase your clients' credit scores FAST for home, auto, or personal loan approvals.
We provide step-by-step training and resources to get your client's results FAST!
Get Started Today
Stop working for someone else. Start working for yourself.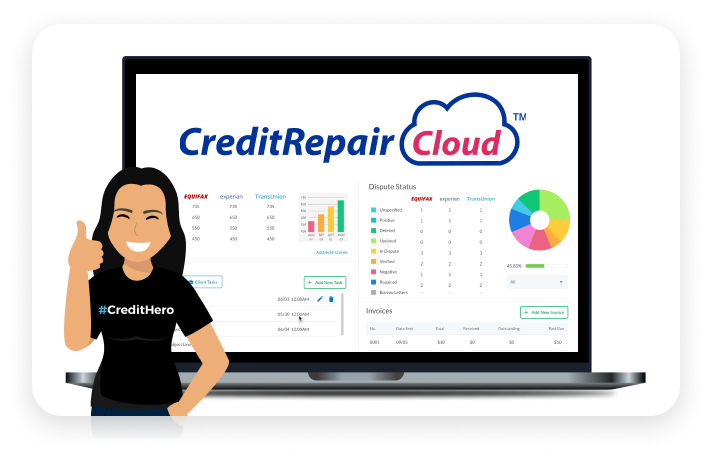 Get the Software
Take the Challenge
Start changing lives
Make a Living with a Purpose
See how many people, just like you, grow amazing companies with Credit Repair Cloud.
** Testimonials shown are real experiences from paying users of Credit Repair Cloud. It takes grit and determination to build your own business. That's why our customers are our Heroes. Everything we do begins with your story and ends with your success. Please note that Credit Repair Cloud is not a business opportunity. Credit Repair Cloud is a software platform that helps businesses to operate a credit repair business. We make no earnings claims or return on investment claims, and you may not make your money back**.
Start Your Journey
Bootstrap your business from nothing and scale it beyond your wildest dreams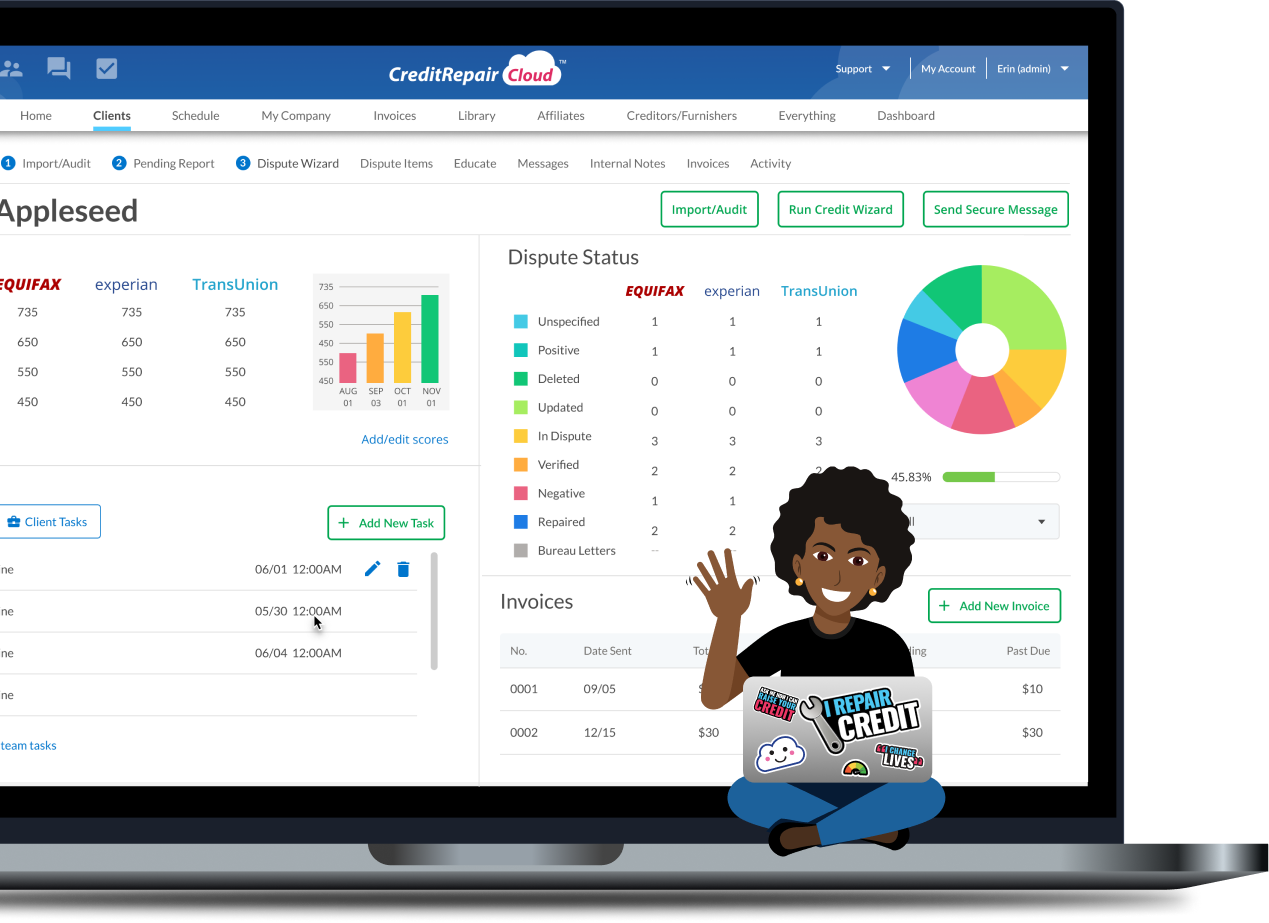 Step 1: Get the Software
Tap into the power that drives thousands of successful credit repair companies from start-up to enterprise.
Enjoy an all-in-one solution to quickly run and grow your very own business.
Add clients to a ready-made business!
Import credit reports and generate credit audits with 1 click!
Choose from hundreds of proven dispute letter templates in seconds!
Keep a pulse on the health of your business with one simple dashboard!
Step 2: Take the challenge
With our guidance, you will have the knowledge, tools and confidence to run and grow your own Credit Repair Business and (even from the comfort of your own home).
Work with our Credit Hero Coaches to get clients within 24 hours, see results, and run your business with zero prior experience!
Week 0: Pre-Training and CEO Mindset Training
Week 1: Credit Repair Expert Training
Week 2: Business Training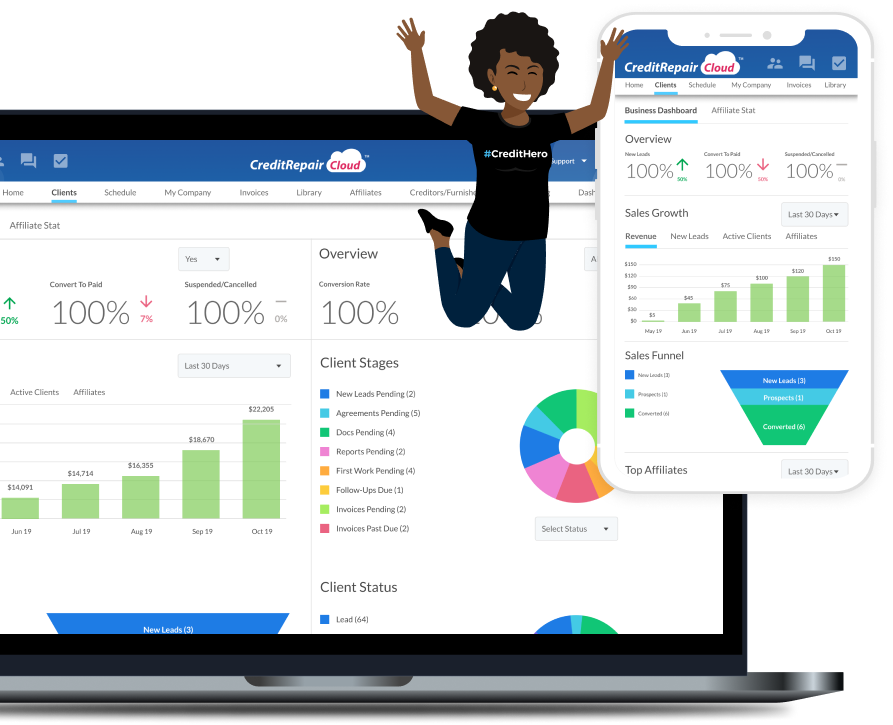 Step 3: Change lives
Grow your purpose-driven business with confidence and make a great living in the process.
Armed with our industry-leading software and advanced training programs, you'll have the tools and knowledge to scale a profitable business and change a lot of lives!
You're not alone! As a Credit Hero, you're part of a global movement of people committed to changing lives!
CRC software makes it easy to jumpstart your business and scale FAST so you can make an impact and a great living.
How Thousands of Credit Heroes Build Their Own Profitable Business
Calculate Potential Revenue
Millions of People Need Your Help!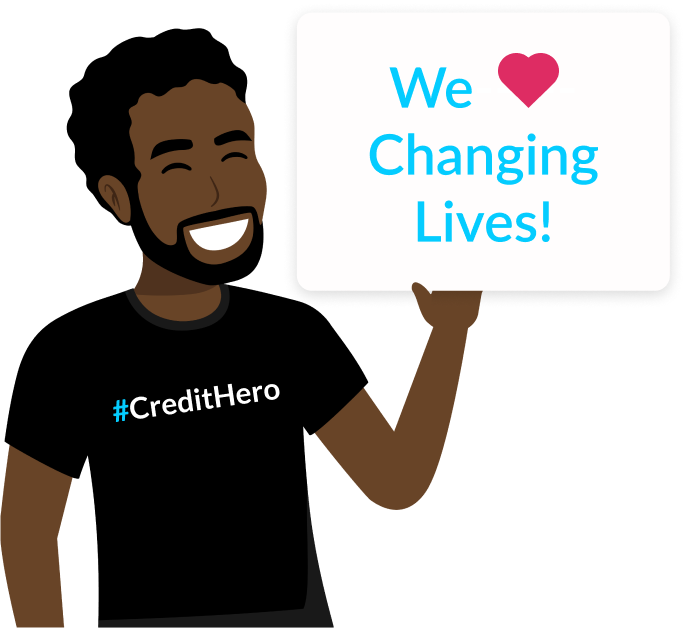 79% of credit reports contain errors
4 out of every 10 people in America have a credit score under 700
Identity theft tripled between 2019 and 2020 and continues to be on the rise
16% of the U.S. population has a "very poor" credit score
Join the
#CreditHero

Movement
Exclusive Private Community
You are not alone. We support you from day one through the Millionaire's Club and beyond. Ask questions, join exclusive free training, make new friends, and grow your business with the support of over 30,000 other Credit Heroes just like you.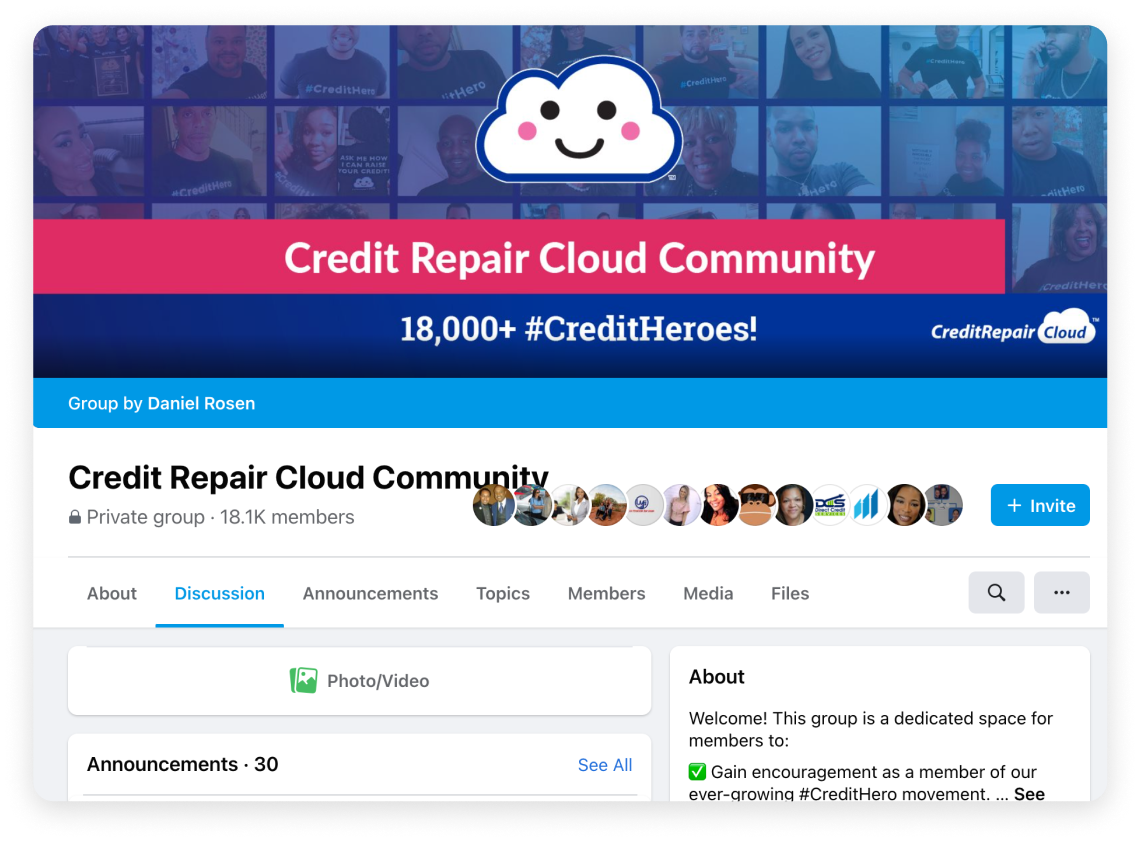 Credit Repair Expo
Each year we host the world's credit repair industry leaders to share with you EXACTLY what works and how to implement proven strategize in your business.
How will you use Credit Repair Cloud?
Take this short quiz to find out how you can jump-start your business right now!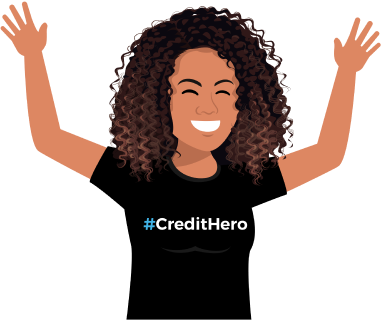 Try Credit Repair Cloud FREE!
Credit Repair Cloud is the Software You Need to Run and Grow Your Life-Changing Credit Repair Business.
Add clients to a ready-made business!
Import credit reports and generate credit audits with 1-click!
Generate dispute letters in seconds!
Change lives!